First Place For Health is successful due to its biblical approach to weight loss and overall health management, which puts Christ first and improves every area of a person's life. The Christ-centered weight loss and healthy living program has guided hundreds of thousands of people to a healthy lifestyle and a closer walk with the Lord.
What Makes First Place For Health Unique?
We need to realize that our eating is not the only part of our life that needs attention. We can lack balance and harmony in many other areas of our life, too. That's what makes this program so unique and successful.
Christ-centered Priorities
Bible study, prayer and Scripture memory
Choices for Health
Addressing the whole person-emotions, mind, body and spirit
Community
Support and accountability through small groups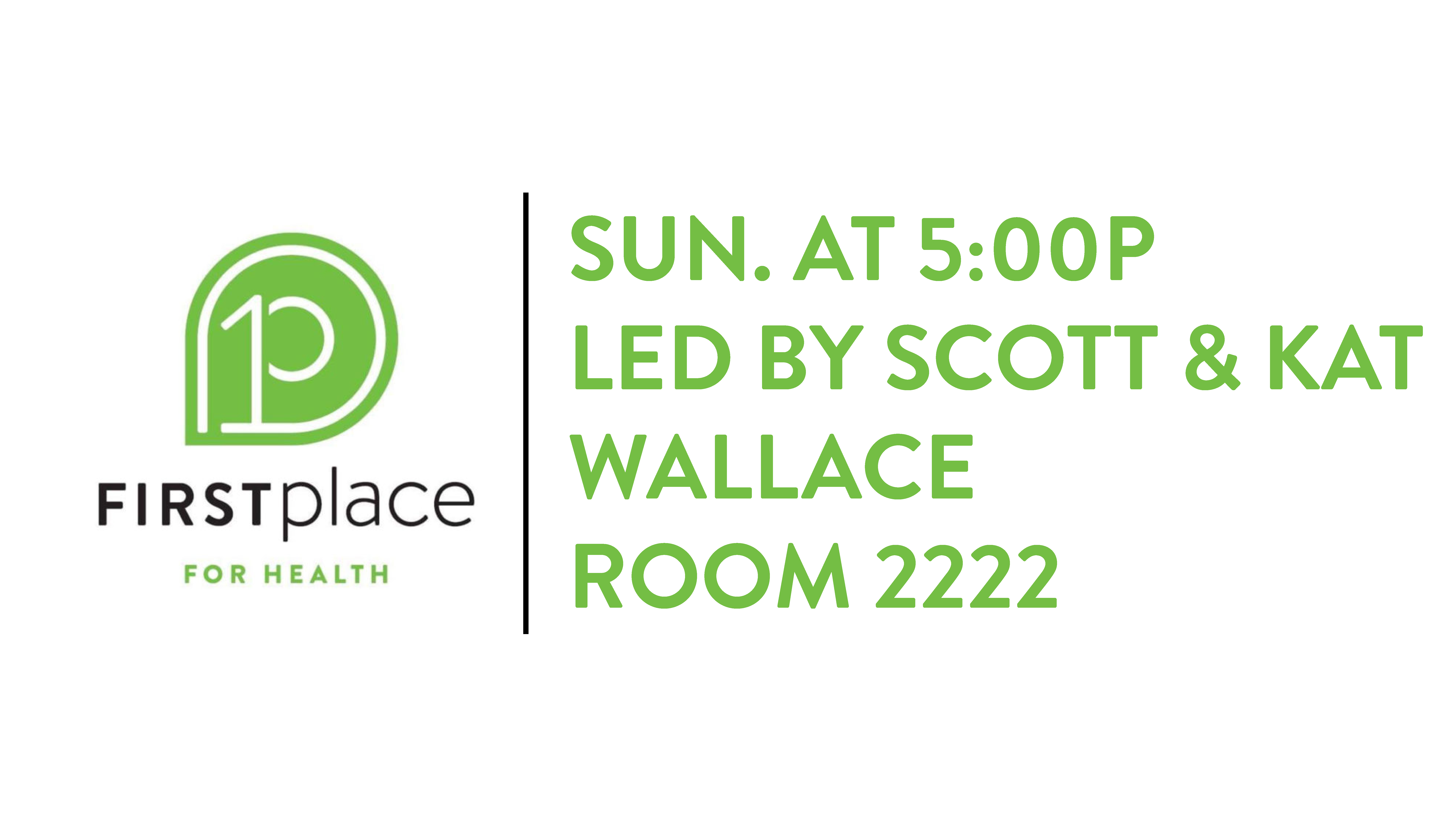 "He comforts us every time we have trouble, so when others have trouble, we can comfort them with the same comfort God gives us."
Sunday:
5:00p – Large Group Meeting
Family Life Center – Room 2222
At First Place For Health, we believe, committed, authentic community changes everything. Without someone to lean on when things get tough, we are often tempted to be too hard on ourselves, or even quit entirely. We're more able to press onward in the face of difficulty.
We believe that after Christ, community is the most powerful catalyst for tangible, sustainable change in our health. It's the difference-maker in nearly every area of our lives; as Ecclesiastes says, a cord of three strands is not easily broken. Walking hand-in-hand motivates us, encourages us, and unites us in our journey toward wellness.